The most spectacular dinner you'll ever have.
For the best cause we know.
Honoring our Veteran Farmers.
Brought to you by the best chefs we know.
Hear.
Them.
Roar.
l to r, top: Rosenfelt, Holbrook, Dysart; mid: Brandwein, Afram, Hillman; bottom: Hellrigl, Troncoso, Bird
Please join
Chef Marcelle Afram
Bluejacket
and
Chef Mollie Bird
1789
Chef Amy Brandwein
Centrolina
Chef Caitlin Dysart
Centrolina
Chef Johanna Hellrigl
Doi Moi
Chef Tova Hillman
Osteria Morini
Chef Caitlin Holbrook
Desayuno, Charleston, S.C.
Chef Miranda Rosenfelt
formerly of Sally's Middle Name
Chef Shannan Troncoso
Brookland's Finest


for the 5th Annual Arcadia Fall Harvest Dinner to celebrate the Arcadia Veteran Farmer Program.
This special night features four courses with ingredients harvested from our farm, beer and wine pairings, plus a cocktail reception and dessert, on the grounds of Woodlawn mansion, the home of Arcadia Farm. This event honors the military veterans training to become farmers with the Arcadia Center for Sustainable Food & Agriculture. The chefs volunteer their time, talents and food; and dinner is served entirely by Arcadia volunteers. All proceeds benefit the Veteran Farmer Program.
Date: September 30, 2018
Time: 4:00 pm - 7:30 pm
Where: Arcadia at Woodlawn-Pope-Leighey
Dress: Farm Finery!
Thank you to our dinner sponsors, including: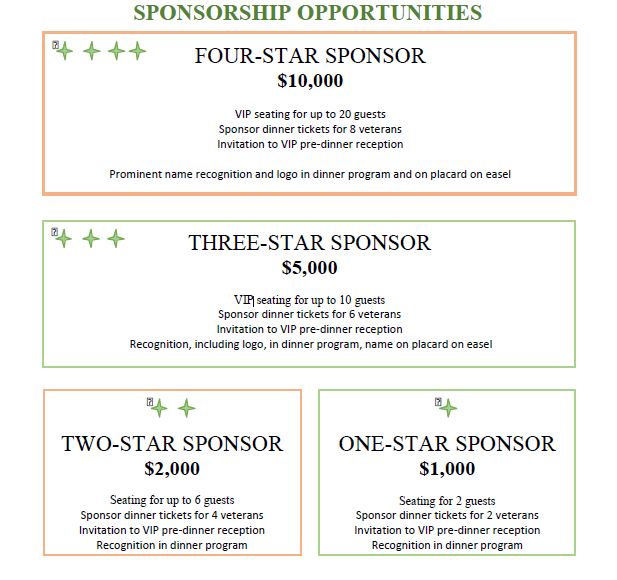 A note about your dinner tickets and the IRS: because the Fair Market Value of your tickets is the face value, your ticket is not tax deductible. However, because our chefs are so generous, this dinner generates thousands of dollars to support of the Veteran Farmer Program.
Sponsorships, however, are tax-deductible minus the face value of the tickets included in your chosen package. Please contact pam@arcadiafood.org to discuss your sponsorship and the tax benefits.